Investigators looking into admitted fraudster Bernard Madoff are narrowing their focus onto his possible accomplices, in particular his wife Ruth, Madoff's closest confidante who also had her own office at the headquarters of Madoff's investment operation in Manhattan.
"I find it implausible that she did not know," said Steve Weiss, an attorney representing some of Madoff's angry investors.
"A number of my clients have known them for decades," said Weiss, "they shared no secrets between them."
Ruth and Bernard Madoff attended high school in Queens together. As his wife, she first worked as his bookkeeper when he started out and even had her parents recruit investors.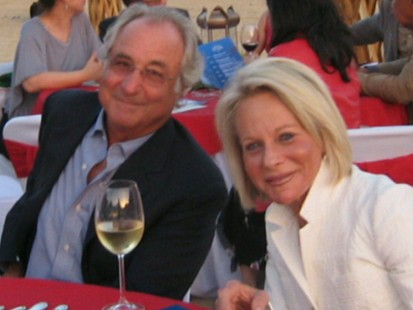 Many of those investors lost everything and say they are furious that Ruth now says that she should be allowed to stay in the couple's $7 million penthouse in Manhattan and that she should be able to keep an additional $62 million in cash and bonds which she says are not connected to her husband's alleged scam operation.
Watch EXCLUSIVE video of Madoff under house arrest in his luxurious penthouse.
Ruth Madoff Could Lose Penthouse
When Madoff was arrested in December, his wife posted a $10 million bond, telling prosecutors she had her own money that she inherited from her now deceased parents.
But her father's will, obtained by ABC News from court files in Florida, suggests otherwise. Her father left her little more than some stock valued at $39,000 which she gave to her sister. Nothing close to the millions she claims to have inherited.
Unless she can prove otherwise, the bankruptcy trustee on the Madoff case says he will seek to seize the apartment and the $62 million.
"I don't know how Ruth Madoff can sleep at night knowing the women she played cards with at the country club are out of their homes right now while she sits on millions of dollars," said Weiss.