As Congress opens hearings this morning on who is to blame for the financial crisis, an ABC News investigation has found that the FBI and other federal agencies failed to spot the warning signs of massive fraud in the home mortgage business that led directly to Wall Street.
"The failure to connect the dots," Connecticut Attorney General Richard Blumenthal told ABC News, "is completely reprehensible and should now lead to strong and effective indictments and prosecutions for fraud."
Evidence of widespread fraud and deception in the home mortgage business was presented to the FBI, the SEC and the Federal Reserve Board chairmen, Alan Greenspan and Ben Bernanke, over the last five years but resulted in no comprehensive or coordinated federal reaction, according to Blumenthal, other officials, business leaders, class action lawyers and civil rights activists.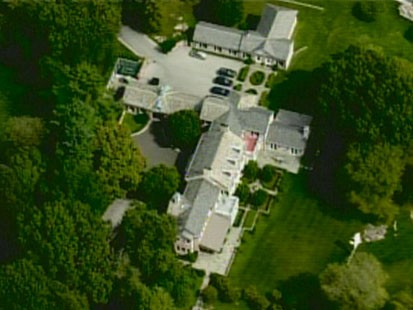 In July, 2007 a coalition of civil rights groups met with Federal Reserve chairman Ben Bernanke in Washington, D.C., to present concerns that minority homeowners were being particularly hard hit by predatory lenders whose tele-marketing schemes resulted in hundreds of thousands being tricked into mortgages they could not afford, and ultimately were forced into foreclosure.
"I'm disappointed more could not, or was not done in the aftermath of that meeting," said Wade Henderson, president of the Leadership Conference on Civil Rights, who arranged the meeting with Bernanke.
Henderson said he credits Bernanke for at least showing some concern, unlike his predecessor as Federal Reserve Chairman, Alan Greenspan, who Henderson said completely ignored the problem.
"Alan Greenspan, of course, had denied the existence of the problem and certainly resisted any government intervention during his tenure," said Henderson.
A spokesman for the Federal Reserve Board responded by noting studies show "slightly more than half" of sub-prime mortgage loans were made by state licensed "lenders" not subject to regulation by federal authorities. And as evidence of the Fed's awareness and concern about the problem point to Chairman Bernanke's appearance on Capitol Hill last September when he warned lawmakers of a "dramatic" increase in foreclosures and outlined steps the Fed was taking to "help consumers defend against improper lending".
Mortgage Lending Fraud
Evidence of widespread fraud also emerged during a series of civil law suits brought against mortgage brokers affiliated with Lehman Brothers, the New York investment banking firm that was forced to declare bankruptcy.
Lawyers involved in the cases say despite damning jury verdicts, there was no follow up interest from the FBI or the federal prosecutors in pursuing criminal cases, as often results from large civil suits.
The FBI has now announced it will begin criminal investigations involving allegations of fraud involving Lehman Brothers and other major Wall Street financial institutions.
"The verdict should have been the canary in the coal mine," said Don Barrett, a lawyer who won a class action lawsuit in 2003 brought against Lehman Brothers and a now-defunct mortgage broker, First Alliance.
Barrett says not only did the FBI ignore the findings in the case, but so too did Lehman Brothers which continued to do business with suspect mortgage brokers, repackaging the bad loans and selling them as high-interest paying investments to banks around the world.
"They felt there was nobody to regulate them, they could get away with anything," said Barrett. "As it turns out, they were correct."
The former CEO and chairman of Lehman Brothers, Richard Fuld, is scheduled to be one of the first witnesses this morning before a Congressional investigating committee, chaired by Rep. Henry Waxman (D-CA).
Fuld bears directly responsibility, according to Barrett, the class action lawyer.
"Top management knew precisely, exactly what it was doing," he said of Fuld.
Fuld who made an estimated $466 million in salary during Lehman's heyday, not counting stock options, declined, through a spokesperson, to comment. The spokesperson said Fuld subsequently lost more than $800 million in the value of his Lehman Brothers stock when the firm declared bankruptcy.
Connecticut Attorney General Blumenthal, without naming Lehman Brothers directly, says there was more than enough evidence for a criminal investigation into Wall Street's connections to shady brokers who wrote tens of billions of dollars worth of mortgages.
Toxic Loans Led to Credit Crisis
Blumenthal says those mortgages, while initially highly profitable, set the foundation for hundreds of billions of dollars of "toxic loans" that have now led to the credit crisis.
"There was clear reason to investigate, probably to prosecute some of the practices that were ongoing," Blumenthal told ABC News. "There was failure to disclose material information that could have, and probably should have led to investigation and prosecution."
The Securities Exchange Commission, the SEC, should bear the largest share of the blames, says Blumenthal, because it has direct jurisdiction over such investments.
"The signs were there, there were clear red flag warnings, but they failed to take action to stop the sales of these flawed investment instruments to public in general," said Blumenthal. "They were asleep at the switch."
A spokesman for the SEC declined to respond directly to Blumenthal's criticism, referring reporters to last week's statements by Chairman Christopher Cox calling for an end to the SEC's "voluntary regulatory program" which Cox himself acknowledged had serious failures. But the spokesman also said it was important to understand the underlying real estate transactions at issue were "done entirely outside the regulatory authority of the SEC."
Blumenthal said it is almost certain now that a number of Wall Street's once top CEOs will face criminal prosecution.
"Without singling out any one of them, my strong prediction would be that prosecutions are well justified."