The economic crisis is causing unprecedented financial pain for some of the world's wealthiest people.
Steel tycoon Lakshmi Mittal, whom Forbes magazine calls the fourth-richest person on Earth, lost an estimated $30 billion since June, largely because the value of his company's stock price plummeted, according to an analysis by the Sunday Times of London.
Russian oligarch Oleg Deripaska (#9 on Forbes' list) last week was forced to give up a billion-dollar stake in a Canadian auto parts maker he had taken using borrowed money. The stock lost so much value his creditors demanded repayment, the London Financial Times reported Saturday.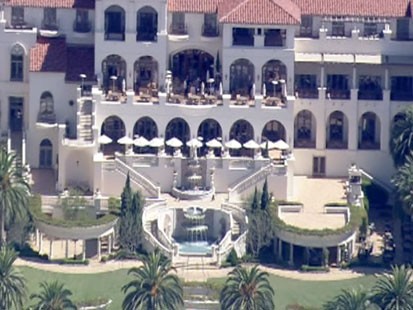 The crisis has also forced Ukraine's youngest billionaire, 34-year-old Kostyantin Zhevago, to give up a major investment, according to the London Telegraph and others. U.S. bank J.P. Morgan Chase called in hundreds of millions of dollars Zhevago had borrowed to buy a stake in a Ukrainian iron pellet manufacturer earlier this year, after the company's stock price took a nosedive.
Don't cry too hard: Despite such suffering, the men are still believed to be worth plenty. And some of their billionaire brethren aren't showing signs of much pain at all.
For instance, Russian billionaire Roman Abramovich (Forbes' #15) is moving ahead with plans to build the largest superyacht in history, for an estimated $350 million.
The 500-foot, nine-story ship is reportedly being equipped with missile-detecting radar, bulletproof windows, an aquarium, a disco, two helipads and a submarine -- yellow, natch. If the world economic system collapses, one can assume his friends will all be on board.