Paula Abdul's done with "American Idol."
Abdul, who has served as a judge for the Fox reality competition since its 2002 inception, announced her decision on her Twitter feed Tuesday, saying, "I'll miss nurturing all the new talent, but most of all being a part of a show that I helped from day 1 become an international phenomenon."
She did not elaborate on why she quit.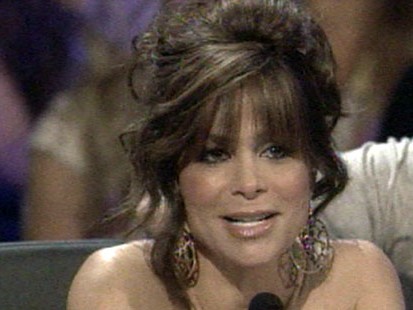 Fox and the show's producers, FremantleMedia North America and 19 Entertainment, said they were "saddened" that Abdul would not be returning to the show, noting that she had been "an important part of the 'American Idol' family over the last eight seasons.
"While Paula will not be continuing with us, she's a tremendous talent and we wish her the best," they said in a joint statement, also giving no reason for her departure.
Abdul's departure ends weeks of speculation about her fate on the show. Abdul's manager David Sonenberg revealed late last month that "Idol" hadn't offered her a formal contract proposal for a season nine contract, whose auditions were already underway at the time.
"Very sadly, it does not appear that she's going to be back on 'Idol,'" Sonenberg told the Los Angeles Times last month.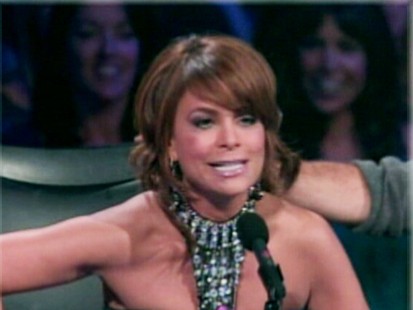 "I find it, under these circumstances, particularly unusual; I think unnecessarily hurtful," he added. "I find it kind of unconscionable and certainly rude and disrespectful that they haven't stepped up and said what they want to do."
The end of Abdul's "Idol" run also comes on the heels of Kara DioGuardi's signing on for a second stint judging the show and host Ryan Seacrest's signing a deal worth a reported $45 million that will make him the highest paid host on reality TV and keep him on the show for at least the next three years.
The title of highest-paid "Idol" judge likely goes to Simon Cowell. He's reportedly negotiating a raise in salary from $36 million last year to anywhere from $45 million to an unprecedented $100 million.
According to TMZ.com, Abdul earned far less than the "Idol" comrades who've been with her since the show's start -- between $2 and $3 million a year. Tuesday, the Hollywood Reporter claimed that Abdul asked for about $20 million to continue with the show.
But regardless of her salary, in April, Abdul told ABC News there's no place she'd rather be than "Idol," and although she didn't have a contract for season nine, no one should underestimate her power on the show.
"I love the show, I do. I love what I do on the show and I'm loving it more this season than ever," Abdul said. "Don't bet against me ... because the most powerful kryptonite I possess is the connection with the people."
Apparently, that connection wasn't solid enough to make her stay.
Paula Abdul's Woes as 'American Idol' Judge
Prior to her departure, Abdul teetered on the edge of being bounced from the show multiple times. She has been embroiled in public disputes, sometimes on-camera, with fellow judges Simon Cowell, Randy Jackson and Kara DioGuardi as well as the show's producers and contestants.
In 2005, former contestant Corey Clark claimed he had an affair with Abdul while on the show and that she promised to give him $2 million to fund his career. Clark's accusations prompted Fox to launch an investigation into Abdul's behavior and institute an "enhanced non-fraternization policy" between "Idol" judges and contestants.
Last year, would-be "Idol" contestant and Abdul fanatic Paula Goodspeed committed suicide after she was ridiculed and flatly rejected by the judges during her audition. On Nov. 12, 2008, Goodspeed parked her car a few doors down from Abdul's Los Angeles home and, according to LA police, died from an apparent overdose. At the time, Reuters reported that prescription pills, along with CDs and pictures of Abdul, were found in the car.
The Associated Press contributed to this report.