Cheesy Popcorn
New Year's Party-Pleasing Recipe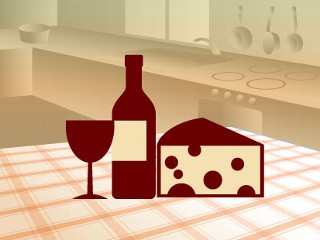 From the kitchen of Sara Moulton
Just in time for your New Year's party, Good Morning America's Food Editor Sara Moulton joined the show with some super easy and terrific tasting hors d'oeuvres ideas. Believe it or not, cheesy popcorn is terrific with champagne. The elegant effervescent bubbles and lively acidity are a welcome contrast to the dry, salty crunch of popcorn.
Ingredients
2 Tablespoons unsalted butter
1/2 teaspoon fresh lemon juice
2 Tablespoons vegetable oil
1/4 cup popcorn kernels
Kosher salt and freshly ground black pepper, to taste
1/4 to 1/2 cup Parmigiano-Reggiano (freshly grated)
Cooking Directions
Preheat the oven to 300 degrees F.
Melt the butter with the lemon juice in a small skillet over medium heat. Keep warm.
Heat the oil in a large saucepan over medium-high heat until almost smoking. Add the popcorn, cover and reduce the heat slightly. Shake the pan constantly until the popping subsides.
Pour into a large bowl and drizzle on the lemon butter. Toss well and season with salt and pepper. Turn out into a large baking pan and bake until crispy and hot, about 12 minutes.
Sprinkle on the cheese and toss.
Recipe used with permission and excerpted from "Sara Moulton Cooks at Home" by Sara Moulton.
Recipe Summary
Main Ingredients: popcorn, lemon, parmigiano-reggiano
Course: Appetizer/Starter, Party Platter, Snack