Election 2016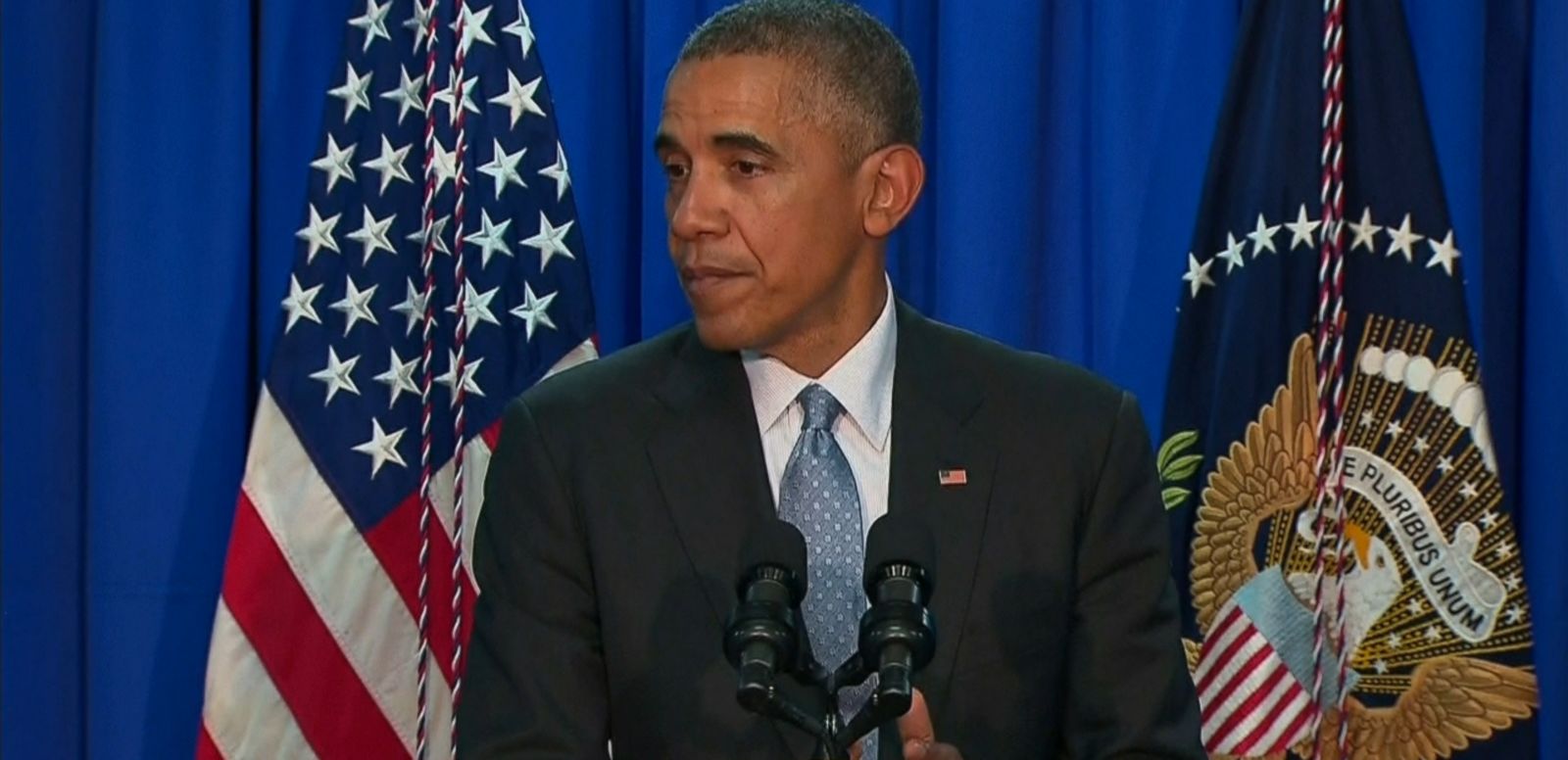 1.
With Hillary Clinton's big edge in the delegate math, rival Bernie Sanders is looking for a victory in California's June 7 primary. And although earlier this week, Clinton formally declined to debate Sanders ahead of the primary, another option surfaced last night: A potential one-on-one with Donald Trump, ABC's JOSH HASKELL reports. "If I debated him, we would have such high ratings," Trump, the presumptive Republican nominee, said of Sanders on ABC's "Jimmy Kimmel Live!" Trump also told Kimmel he would only debate for a price and if the money would go to "some worthy charity." Sanders quickly responded on Twitter writing, "Game on. I look forward to debating Donald Trump in California before the June 7 primary." http://abcn.ws/1WPBvVk
2.
Analysis -- ABC's Rick Klein
Did we close the door on debate season too soon? Donald Trump told Jimmy Kimmel Wednesday that he'd consider debating Bernie Sanders one-on-one … and Sanders quickly indicated that he's interested. There are plenty of reasons to be skeptical of whether this is real, starting with Trump's insistence that Sanders pony up cash for charity as a precondition. (We've seen where such demands ended in the past.) But this might be a wacky enough idea to happen. Trump would love to elevate Sanders as a means of tweaking Hillary Clinton before the general election is officially upon us; Clinton, of course, is refusing to debate Sanders in California. And Sanders would love to showcase the general-election matchup he is pitching as stronger for Democrats in advance of voting in California June 7. The matchup only "SNL" could imagine might be a fitting end to a wacky primary season.
3.
Clinton Hits the Airwaves
Hillary Clinton's campaign is going on air with TV ads in California starting Friday, a campaign aide tells ABC's LIZ KREUTZ. The two new ads include one narrated by Morgan Freeman and another featuring civil rights activist Dolores Huerta. According to the campaign, the ads will run in the Fresno, Sacramento, and Los Angeles media markets and are a part of an initial six figure buy. The buy also includes ads targeted at Latino voters in Spanish and spots in Cantonese, Mandarin, Vietnamese and Korean.
4.
By the Numbers
A new poll in California released today from the Public Policy Institute of California shows a tight race between Hillary Clinton and Bernie Sanders, 46 percent for Clinton to 44 percent for Sanders. According to ABC's RYAN STRUYK, Voters older than 45 are more likely to back Clinton, the polls show, while two-in-three younger voters pick Sanders. The poll shows a slight gender gap among women: 49 percent for Clinton and 42 percent for Sanders. The California primary, slated for June 7, is the biggest delegate prize of the process for both parties (475 delegates are at stake for the Democrats).
5.
President Obama said world leaders are "rattled" by Donald Trump as the likely Republican nominee for the U.S. presidency, ABC's ARLETTE SAENZ. "They are paying very close attention to this election," the president told reporters Wednesday in Japan of his discussions with world leaders. "They are surprised by the Republican nominee. They are not sure how seriously to take some of his pronouncements but they're rattled by him and for good reason." Obama said Trump has shown an "ignorance of world affairs or a cavalier attitude or an interest in getting tweets and headlines instead of actually thinking through what it is required to keep America safe and secure and prosperous." The president made his comments after ending his first day of meetings at the G7 summit. http://abcn.ws/1XUVUrE
6.
House Speaker Paul Ryan yesterday addressed rumors that he would soon be endorsing presumptive presidential nominee Donald Trump during. "I haven't made a decision," Ryan said during a meeting with reporters on Capitol Hill, referring to the much-speculated-about endorsement. And as for when a possible announcement might come, Ryan said he has "no timeline in mind." ABC's MERIDITH MCGRAW writes, these are the kind of lukewarm responses and slippery semantics that Ryan and many of his congressional colleagues have employed as they try to balance their roles as conservative leaders with the expectation that most, if not all of them, will soon formally endorse Trump. http://abcn.ws/1sA6rfz
7.
During an appearance on ABC's "Jimmy Kimmel Live!" last night, Donald Trump admitted that he wasn't sincere when he made glowing comments about Bill and Hillary Clinton prior to his bid for the presidency, ABC's JOHN SANTUCCI notes. Kimmel asked the presumptive Republican presidential nominee about his once-effusive take on the Clintons, and Trump took the bait, acknowledging his past kind words. "She's wonderful, the husband, everybody's wonderful including contributions." Kimmel interjected and asked, "So you were full of s***?" Trump's response? "A little bit," he said, laughing. And while Trump has labeled many of his foes with nicknames during his campaign, he said he won't be anointing Bill Clinton with a nickname. "I don't want to do anything like that," he said. "I have come up with 'Crooked Hillary,' and you know what's going on, she's very crooked." http://abcn.ws/1WkNk5K
Best of the 2016 Primary Debates
In Depth: The Latest ABC News-Washington Post Polls
The Latest in the Republican Primary
The Latest in the Democratic Primary