Election 2016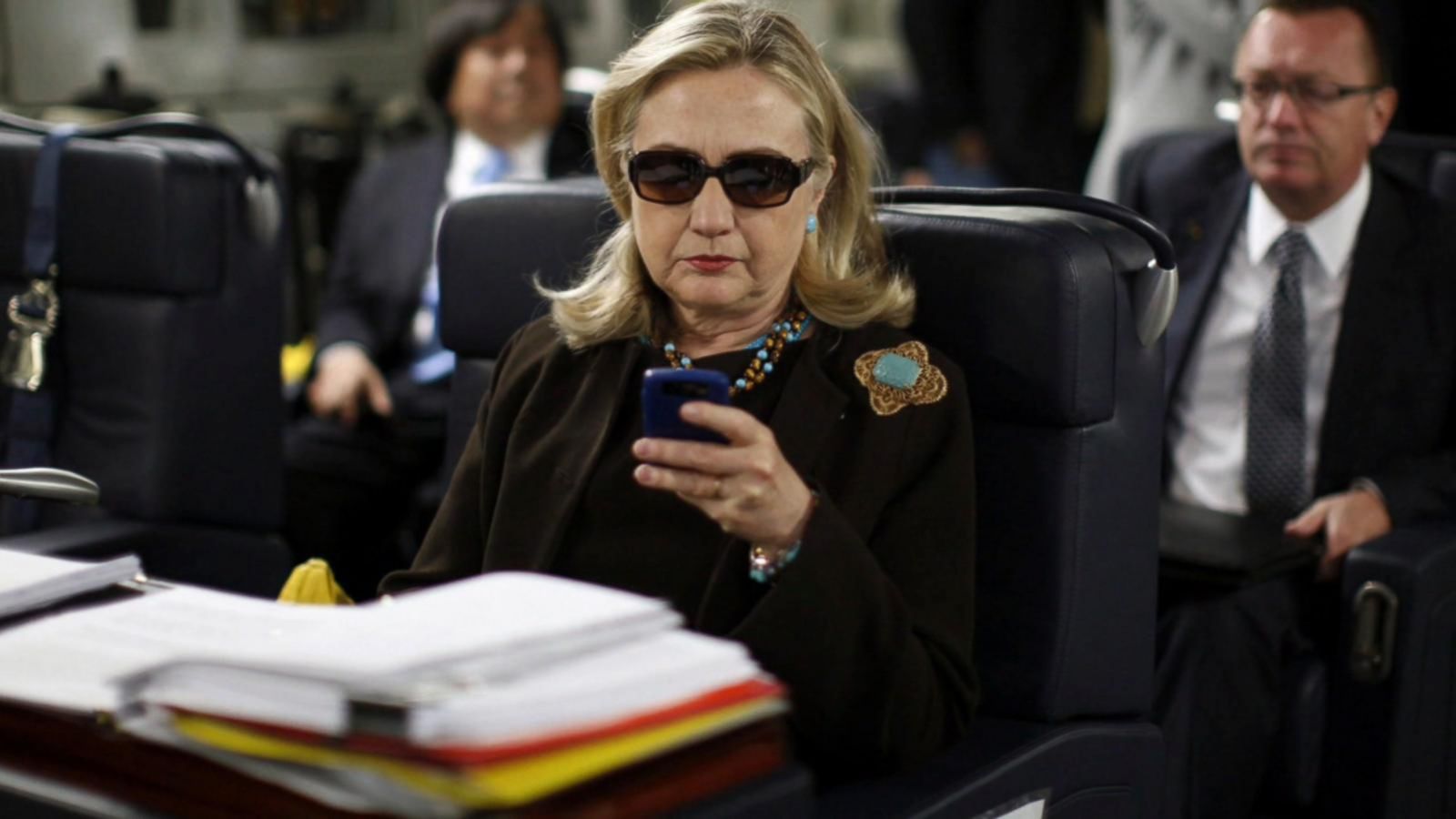 2016 Election Forecast: Predict Which Candidate Will Win the Presidential Election
A candidate needs 270 electoral votes out of 538 to win the presidency. Get started to make your own forecast.
1.
Indiana Gov. Mike Pence said he is "really grateful" for quick action that kept all passengers and crew safe when his campaign plane skidded off the runway at New York's LaGuardia Airport last night, ABC's KATIE KINDELAN notes. "Thank God everybody was fine," Pence, Donald Trump's running mate on the Republican presidential ticket, said today on "Good Morning America." "I'm just really grateful, really grateful for some quick action," he said. "Not only by the pilots but also by first responders who were literally, it seemed like they were on the scene at LaGuardia before the plane even came to a halt." http://abcn.ws/2e3TPcz
2.
According to the FAA, there were no injuries among the 37 people on board the Boeing 737. The charter aircraft's slide off the runway at around 7:40 p.m. prompted a temporary closure of the entire airport. "We just immediately felt heavy braking on the runway and the plane fishtailed a little bit," Pence said of the accident. "Just for a few seconds you could feel us bouncing off and with mud splattered up on the windows we figured we were off the runway." Pence, a father of two, said the accident reminded him of advice from his son, Michael. "My son is a Marine Corps aviator, and Michael always tells us, 'Every landing you walk away from is a good one,'" Pence said. http://abcn.ws/2e3TPcz
3.
At a rally in Ohio last night, Trump told supporters, "I just spoke to our future vice president and he's OK. He was in a big accident with a plane. The plane skidded off the runway and was pretty close to grave, grave danger...He's fine, he got out, everybody's fine, everybody's fine." More from ABC's DAVID CAPLAN: http://abcn.ws/2dQNRIK
4.
Analysis - ABC's Rick Klein
Is the Clinton campaign letting the conversation get away from itself – just a bit? Hillary Clinton hit an Adele concert and Tim Kaine went to the World Series this week. The election-night venue has been chosen – giant glass ceiling and all. Someone is floating, via Politico, the possibility that Joe Biden would serve as Clinton's secretary of state. Meanwhile, the ABC News tracking poll has Clinton's lead down to four; it was 12 over the weekend. That, plus narrowing state polls, may actually be the best kind of news for Clinton a week and a half out. Complacency is a campaign's enemy now, and signals from the top aren't necessarily helping.
5.
This Week on 'This Week'
With less than two weeks left until Election Day, the Powerhouse Roundtable debates the week in politics, with Washington Post columnist E.J. Dionne, ABC News Chief White House correspondent Jonathan Karl, ABC News contributor and Republican strategist Ana Navarro, Baltimore Mayor Stephanie Rawlings-Blake, and American Conservative Union chair Matt Schlapp.
6.
Presidential preferences have narrowed in the ABC News/Washington Post tracking poll -- but not expectations of the outcome. Fifty-nine percent of likely voters polled say they expect Hillary Clinton to win the election, essentially the same was it was in early September. That includes nearly all of her own supporters and a fifth of Donald Trump's, according to ABC's GARY LANGER. There are vast divisions, as well, on the question of vote fraud: More than nine in 10 Clinton supporters think votes nationally will be counted accurately; just 50 percent of Trump's agree. And 70 percent of Trump backers think voter fraud is common. A mere 11 percent of Clinton's say the same. Vote preferences, for their part, show the narrowest division in the tracking poll to date, with 48 of likely voters polled for Clinton, 44 percent for Trump. Trump's gained 6 points since the start of tracking, while Clinton's -2 (not a significant change). This reflects slight shifts in intended turnout and recent consolidation for Trump in his party. http://abcn.ws/2dOjwPH
7.
Donald Trump suggested Thursday that the election should be canceled and called for him. While speaking in Ohio, the Republican presidential nominee questioned why an election was even being held, saying that Democratic presidential nominee Hillary Clinton's policies are "so bad," reports ABC's CANDACE SMITH and JOHN SANTUCCI. "In just thinking to myself right now, we should just cancel the election and just give it to Trump right?" Trump said.
Fact Checking the Debates
Where Candidates Stand on the Issues
In Depth: The Latest ABC News-Washington Post Polls
Powerhouse Politics